Verslagen van evenementen, wedstrijden, trainingen, etc.
| | |
| --- | --- |
| Posted on December 19, 2013 at 5:57 AM | |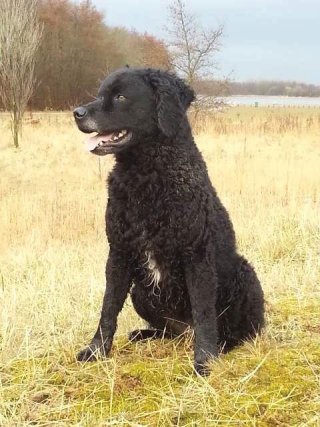 Dit maal geen trainingsbericht maar een update omtent de gescheurde kruisband van Frieske.
Zaterdag 30 november tijdens het rennen / spelen verstapte Frieske zich, deed nog een paar passen en ging toen zitten. Direct daarna op 3 poten verder.
Eerst hebben we dit een dag of 5 aangezien om te zien of het zou verbeteren maar ze bleef op 3 poten lopen.
Dus toch dierenarts die een gescheurde kruisbank constateerde.
Injectie en een tabletten kuur hebben nu behoorlijhk geholpen. Frieske loopt weer op 4 poten maar rechts achter blijft wat stijfjes.
Nog minimaal 6 weken aan de lijn uitlaten en afwachten op verbetering.
Is moeilijk voor haar om zo rustig te blijven maar gelukkig kan ze veel in de tuin rondscharrelen en zo toch aan haar vertier komen
Categories: None
/